Austral Netball Club
Contact
Sharyn Abdul on 0407 924 973.
Registration days
Austral Netball Club holds its registration on the 1st and 2nd Tuesdays in February each year from 4pm to 6pm. Scott Park cnr Edmondson Ave & Bringelly Road Austral.
Club colours
Blue and white
Uniform
Skirt and top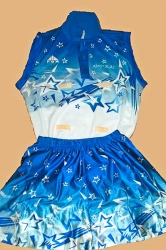 About
Austral is another original Club which participated in our 1972 competition.
Austral has two senior teams this year. Although not one of our bigger Clubs, Austral is strongly represented at Association level, with one of its members holding the position of Competition Secretary, another as Senior Umpires Convenor and a third as Association Registrar and Carnival Secretary. Austral can also boast the only A badged umpire in the district.