Welcome to CDNA
Important message ... The Executive of the CDNA is very concerned that people are parking along the fence line near the toilet block on training nights and on Saturdays. This is dangerous as young children walk (run) across the roadway to get to their cars in the parking spaces. We ask that all drivers be considerate of others and young children and park their cars in a car space.
For all competition enquiries contact the Competition Secretary.
For all general enquiries contact the Association Secretary.
You can provide feedback on the website by email at web@cdna.com.au.
Some of our representative players got to hang out with the World Cup at a recent carnival and at State League this week.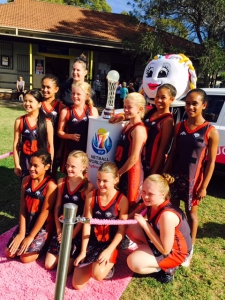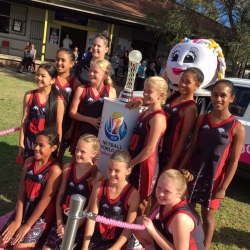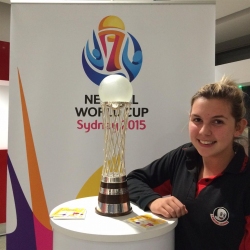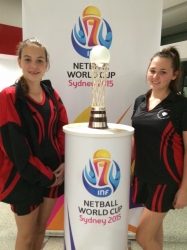 The draw and results may be found here.
The website now has a CLUB NOTICE BOARD page which can be accessed from the Clubs Tab at the bottom of each page. Check out the latest club notices.
The CDNA has a Facebook page as well as a Twitter account (@CDNA_News). Go to the Facebook page and LIKE to be kept up-to-date on what's happening at Campbelltown Netball. Details about whether games have been cancelled will be posted on the Facebook page and advised via Twitter.